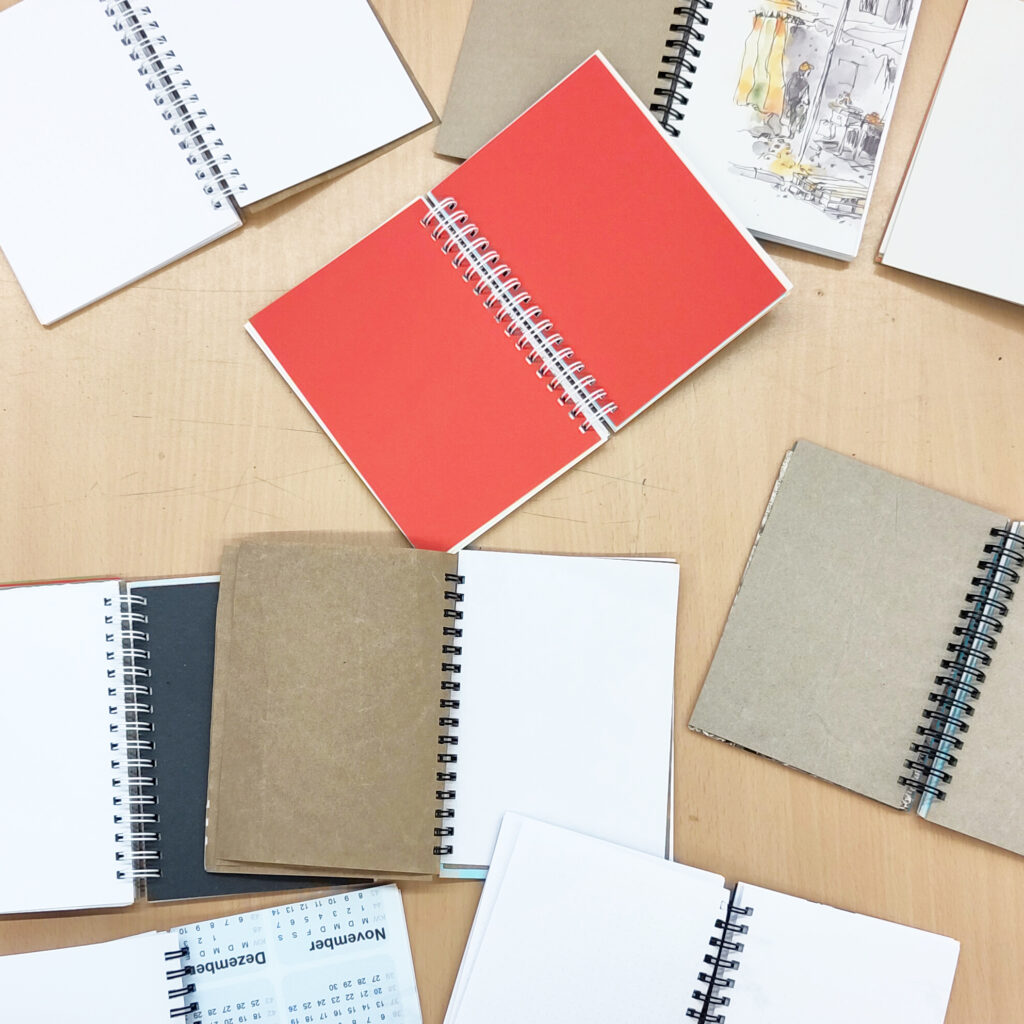 Write your own story.
Wednesday 29. March 2023
18.00 – 21.00 Uhr
120 € per person.
If you bring a friend or your partner 220 € / for two people.
Reserve your spot!
E-mail your name and number of people to contact@shulingtan.com
Join us for an after-work evening with like-minded people over a sparkling wine (or drinks) and snacks, and walk out with a book you made and new perspectives of yourself.  
Lena and Shu Ling, a visual artist and a positive health psychologist, come together to create a workshop where you will dive into a mindful experience in designing your own journal and learn more about yourself. We will guide you through a self-discovery journey and you will write your story in a book you made.
Lena is a visual artist and a founder of Schnittstelle Kunst. She manufactures a wide range of stationery made out of paper waste. She established a creative space for upcycling workshops in the center of Düsseldorf, with the vision to create impacts in saving beautiful nature by activating human resources.
Shu Ling is a positive health psychologist who has worked in the field for over a decade, working with individuals and organizations to discover oneself, improve health and wellbeing, and make sustainable changes with mindfulness-based practices. She will guide you through a journey of identifying your current state based on the My-7-leaf evidence-based approach that contains core life aspects that drive your behaviours and decision-making. She will then provide practical tools, and know-how customised just for you in making sustainable and transformational change.
The price includes
-Bookbinding workshop with all materials for the bookbinding to create your personal journal, lead by Lena Hinckel
-"Knowing Thyself" workshop with evidence-based mindfulness practices and useful tools to ensure positive transformations and sustainable changes, lead by Dr. Shu Ling Tan
-Drinks and snacks